Wholesale Bamboo Bottle Manufacturer
Excellent Private Label & Custom Manufacturing Ability
Quality Service Team, Working with 1500+ E-commerce Clients
Automated And High Efficient Production
Approved By LFGB, REACH, FDA, BPA
Passed factory audit of BSCI, Walmart, Starbucks, etc.
Want to find bamboo bottle manufacturer in China? Everichhydro provides ultimate solution guide to help you everything about bamboo water bottles wholesale products. We have good acknowledgement about eco-friendly water bottles. With over 20 years experience in manufacturing and exporting bamboo water bottles, Everichhydro is well known in eco-friendly drinkware field. Service beyond your expectations.
Our bamboo water bottle manufacturer could save plastic waster and is free of BPA and PVC, which is safe for storage drinks. Leak-proof bamboo lid with stainless steel bottle, and perfect mouth size for spill-free drinking.
Eco-friendly Bamboo water bottle manufacturer in China
Eco-friendly, 100% genuine natural Bamboo:
our lids are made of sustainable and environmentally friendly bamboo materials, which are the alternative to traditional lids. Bamboo's excellent hardness and tensile strength have made it the raw material for many items in Chinese life. As an environmentally friendly material that grows widely, bamboo has a lot to offer in promoting global green development. It is so versatile that it can be utilized in its entirety, with virtually no waste material.
Recycled stainless steel:
stainless steel has a significant contribution to environmental protection. Our eco-friendly water bottle is made of a 100% recyclable material and does not have the problem of downgrading during recycling. It is one of the most recyclable materials in the world. Besides, it has durability and long-lasting advantages, reducing the demand for single-use plastic bottles that often end up in landfills or pollute the environment.
Custom Bamboo water bottles wholesale
Everichhydro possesses robust capabilities in delivering OEM and ODM services. We have the capacity to imprint your logo onto various items such as drink bottles, tumbler mugs, cups, food containers, and more.
Everichhydro provides a range of decorative and surface enhancement choices for stainless steel water bottles. These encompass diverse coating alternatives and printing possibilities. Our unwavering commitment is to actively assist you in elevating your brand by fully supporting its promotion. 
Our capacity extends to offering tailored molding services, catering to clients seeking to transform their ideas into distinctive branded drinkware products. This encompasses a variety of items like water bottles, tumblers, cups, coffee pots, lunch boxes, and more. Fostering the growth of your brand stands as our dedicated obligation.
Your Reliable Bamboo Water Bottle Manufacturer in China
International advanced equipment: our factory has passed the management system of ISO9001, ISO14001, OHSAS18001, etc., at the forefront of the domestic water bottle industry. We have a number of invention patents and utility models and other core technologies. 
Competitive wholesale price: Everichhydro could provide a reasonable wholesale price than our competitors for the same quality. Services beyond your expectation to achieve win-win cooperation for a long-term business relationship.
Leading technology: our factory was established in 2005. Everichhydro continues to expand the scale, and the current production base covers a total area of nearly 60,000 square feet, with nearly 1,000 employees, to better focus on the production of drinkware and kitchenware products.
Strict management: we have a strict quality control system, adhering to the three principles of nonconformity. Before processing, the workers shall check whether the raw materials delivered are qualified according to the regulations. When completing every process, the workers need to check and confirm the quality.
In order to mitigate adverse impacts on the environment, Everichhydro has implemented various measures to reduce, treat, and control the discharge of waste gases and wastewater.
Gas Treatment Facilities: Factories are equipped with gas treatment facilities to reduce the emission of harmful gases in waste gases.
Wastewater discharge: wastewater generated during production can undergo preliminary treatment, physical and chemical processing, biological treatment, recycling, and reuse steps to alleviate the burden on subsequent treatment facilities and remove pollutants and hazardous substances.
Controlling and minimizing the emission of waste gases and wastewater in the production process is of paramount importance for environmental protection. Everichhydro employs appropriate technologies and methods to ensure that waste gas and wastewater emissions comply with environmental regulations, thus minimizing adverse impacts on the environment."
what are the advantages of water bottle with bamboo lid?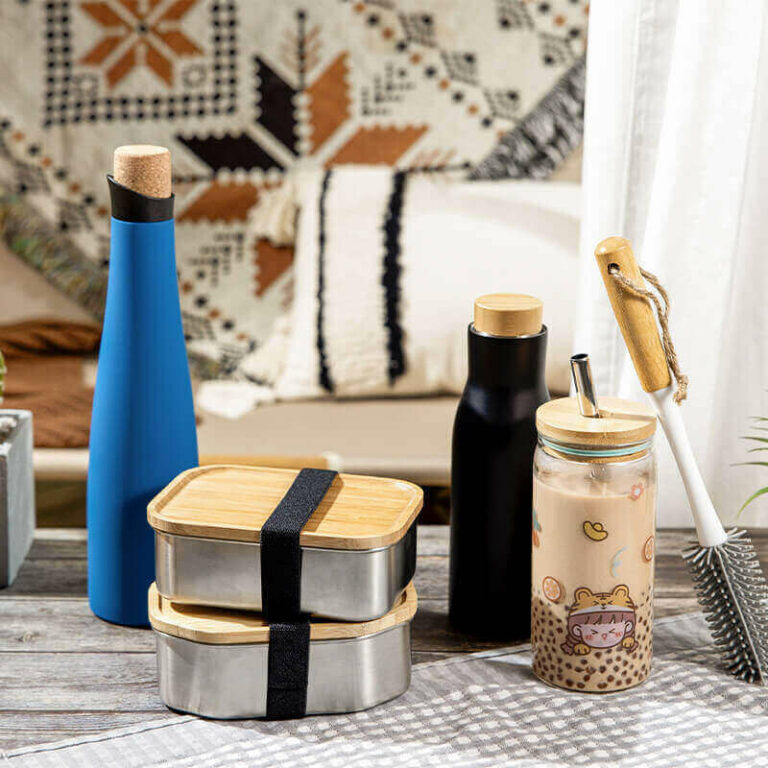 Water bottles with bamboo lids offer several advantages, particularly in terms of sustainability, aesthetics, and functionality. Here are some key advantages of using a water bottle with a bamboo lid:
Eco-friendly and Sustainable: Bamboo is a renewable and biodegradable material that grows rapidly without requiring extensive resources or chemicals. By using bamboo as a lid material, these water bottles reduce reliance on plastic and other non-renewable resources, contributing to a more sustainable lifestyle.
Reduced Plastic Usage: Traditional water bottle lids are often made of plastic, which contributes to plastic waste and pollution. By opting for a bamboo lid, you decrease your reliance on plastic products and minimize plastic waste.
Natural Aesthetics: Bamboo lids add a touch of natural beauty and warmth to the water bottle's appearance. The unique grain patterns of bamboo give each lid a distinct look, adding an aesthetic appeal to the overall design of the bottle.
Leak-Proof and Durable: Bamboo lids are designed to provide a secure and leak-proof closure, preventing spills and leaks when the bottle is properly closed. Additionally, bamboo is a relatively durable material, making the lid sturdy and long-lasting.
BPA-Free and Non-Toxic: Reputable manufacturers ensure that bamboo lids are free from harmful chemicals like Bisphenol A (BPA), which can leach into beverages and pose health risks. This makes the water bottle a safer option for storing drinks.
Easy to Clean: Water bottles with bamboo lids are generally easy to clean. The lids can be wiped down with a damp cloth, and the bottles can be washed using a bottle brush for thorough cleaning.
Insulation Options: Some water bottles with bamboo lids feature double-walled insulation, which helps maintain the temperature of the liquid inside. This feature keeps beverages cold or hot for an extended period, making them suitable for various activities and climates.
Contribution to Sustainability: Choosing a water bottle with a bamboo lid supports eco-conscious initiatives and brands that prioritize sustainable materials and practices. By purchasing such products, you can be part of the solution in reducing environmental impacts.
Versatility and Style: Water bottles with bamboo lids come in various shapes, sizes, and designs, offering plenty of options to match individual preferences and style. This versatility allows users to find a water bottle that suits their needs and personal taste.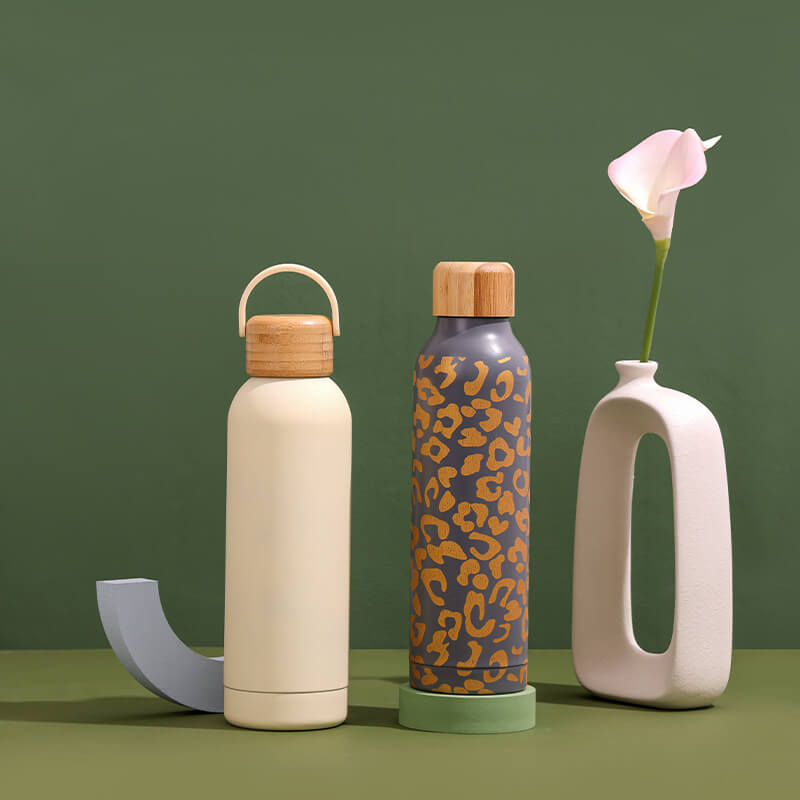 frequently asked questions