Quality starts with the details
We at Everichhydro are manufacturing professionals, which is why we have a department specializing in quality control to guarantee the quality of the products that we provide. Our quality control and manufacturing departments work in tandem in each and every phase and process, including the cutting, separating, shaping, inspection and packaging process—together they ensure the quality of the final product.
The Everichhydro water bottle defects inspection checks the finish of products and gives the detailed report on all possible defects, including the photo and the standard name of the defect. Want to know what the exact elements inspected by Everich And Tomic Housewares Co., Ltd. are? Check out our main checklist of the finish defects.
transportation vibration table
carton drop test machine
microcomputer ring crush-edge crush tester

automatic bursting strength tester
desktop tensile tester

printing life tester

salt spray tester
dishwashing machine
multiplex temperature tester
color assessment light box
ice machine
humidity and temp programmable tester
button life tester
Kingvac lab
Physical and volumetric checks
A good insulated bottle will go through the client's filling line without causing any difficulties, and will also have the quality to safely carry his product to the consumer. Therefore, before a water bottle is released for shipment from the stainless steel water bottle factory, it is essential that it successfully passes an inspection of functional standards set to meet the customer's needs.
No dents, cracks, tears and the printing is clear
Measure the temperature every hour to ensure insulation
Hot water will not leak when inverted
No cracking after 6 free drops from a height of 1 meter
The high-pressure liquid in the dishwasher will not enter the bottle
Safeguarding quality is a team effort
Producing quality stainless steel water bottle is a team effort requiring the joint support of the line operators, manufacturing and packaging management. Our inspection technologies provide accurate data readings, and they are backed up by the sharp senses of our inspectors, allowing us to faithfully meet your specifications.
There are always some accidents, our products can not meet your needs. Don't worry. Please refer to our after-sales service.
Take care of your project. End-to-end.
We want you to be satisfied! That is why we have developed service solutions that will support you even after your purchase. Partnership and reliability are the values that we live by in China. Should you need assistance, we are always at your disposal.
frequently asked questions
Want to Know More about everich
hydro

?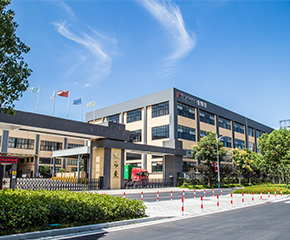 Company Profile
Since 2000, we have been focused on the manufacture of drinkware and outdoor series for over 20 years.
Meet Our Team
We have a stable and specialized marketing unit and sales team, which can provide efficient and timely services.
Quality Control
There is a total of 50 QC inspectors in our factory to assure quality of our clients' order.
Custom Everichhydro
We have a great design team for R&D, more than 200 patents, including appearance patents, utility model patents, etc.