Stainless Steel Mugs Wholesale
Excellent Private Label & Custom Manufacturing Ability
Quality Service Team, Working with 1500+ E-commerce Clients
Automated And High Efficient Production
Approved By LFGB, REACH, FDA, BPA
Passed factory audit of BSCI, Walmart, Starbucks, etc.
Try to find a reliable stainless steel mug manufacturer? As one of the leading stainless steel mug manufacturers in China, Everichhydro provides stainless steel mugs wholesale, available in a variety of capacities, colors, and styles. We offer customized stainless steel mugs bulk services. OEM and ODM service are avaliable.
As a professional mug manufacturer, Everichhydro has the whole insulated mug inspection to benefit your business. As far as safety is concerned, our stainless steel is safe for drinking coffee. With convenient and practical design, our wholesale stainless steel mugs are double-walled structure, effectively blocking the temperature transfer. Also, we have industrial and simple style stainless steel coffee mugs wholesale products for your business, without too much decoration but worth repeatedly appreciating. Stainless steel metal temperament highlights the style, beautiful and fashionable.
In recent years, stainless steel coffee mugs have become increasingly popular compared to plastic and glass mugs. The specific reasons why people choose stainless steel coffee mugs vary widely, but their insulation properties are bound to be one of the reasons. Compared with glass materials, stainless steel mugs are better when it comes to durability, insulation, and resistance to high impact. A high-quality stainless steel mug could keep your water for long hours, and keep drinks free from chemicals. Most stainless steel mugs can keep cold for 24 hours and insulate for 12 hours and are suitable for any season.
stainless steel mugs bulk
stainless steel mugs bulk - trendy design
Our design team composed of more than 20 designers, every year we created more than 100 innovative designs for the market, and will patent some designs. You can provide sketches/designs for us to design, and we will protect all the designs of every client.
Tell us your stainless steel mugs wholesale customization idea or show us any photo about what you want to make, we will according to your request to make 2D or 3D drawing to let you confirm.
Our mug manufacturer is capable of making various kind of lids such as straw lid, sports lid, handle lid, stainless steel cap, spout lid, flip lid, etc. We have more than 200 patents, including appearance patents, utility model patents, etc.
Is stainless steel good for mugs?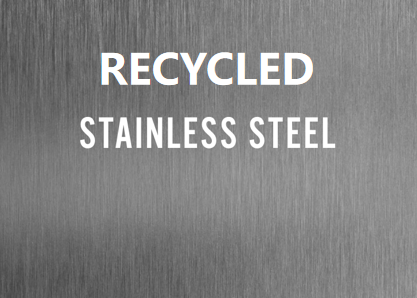 When choosing a reliable, environmentally friendly mug manufacturer, materials are the key point. Our mug manufacturer is proud to offer a wide range of high-quality material options to meet your needs, including stainless steel and BPA-free plastics, as well as recyclable stainless steel and recyclable plastic options.
Our stainless steel mugs wholesale products are made from food-grade stainless steel, a material that is extremely durable, strong, and resistant to rust.
As a professional mug manufacturer, Everichhydro has passed certifications including:
RCS: RECYCLED CLAIM STANDARD
GRS: GLOBAL RECYCLED STANDARD
prominent surface finish of stainless steel mugs bulk
As one of the leading stainless steel mug manufacturers in China, we are capable of making Spraying, Powder Coating, Gradient Ramp, 4D Sculpture, Water Transfer, Air Transfer, Heat Transfer, etc. Different surface treatments will produce different functions and properties.
We can customize your own brand logo. We are available of making silkscreen print, laser engraved, embossed logo, heat transfer print, 4D print, sublimation transfer, etc. Pick up a processing technique and wait for the final products.
Everichhydro offers a variety of stainless steel mugs wholesale capacities and tumbler & mug shapes from 8 oz to 30 oz. Customers can send us the design documents, and we will be responsible for all manufacturing work.
professional coffee mug manufacturer in china
We fulfill efficient and automated manufacturing. Our stainless steel mug factory embraces automation and invests a lot into it to stay competitive in the industry. Everichhydro can handle your project in a short time and offer your stainless steel mugs wholesale products of high quality. 
In order to mitigate adverse impacts on the environment, Everichhydro has implemented various measures to reduce, treat, and control the discharge of waste gases and wastewater.
Gas Treatment Facilities: Factories are equipped with gas treatment facilities to reduce the emission of harmful gases in waste gases.
Wastewater discharge: wastewater generated during production can undergo preliminary treatment, physical and chemical processing, biological treatment, recycling, and reuse steps to alleviate the burden on subsequent treatment facilities and remove pollutants and hazardous substances.
Tell us your idea & needs. We can Customize Your Exclusive Business and let your project profit from it.
Reliable Stainless Steel Mug Manufacturer in China
Choosing Everichhydro as your stainless steel mug manufacturer allows you to reduce your operating expenses while enjoying the benefits that our insulated mugs can give you. With more than 20 decades in wholesale stainless steel mug manufacturing, we embrace automation and invest a lot into it to stay competitive in the industry. By using the robot system to do labor work, the efficiency has been significantly improved and greatly meets the standards of our customers. Here are advantages that our wholesale stainless steel mug provide:
#1 Free Stainless Steel Mugs Sample

Everichhydro offers you a free water bottle sample for testing and to confirm that we met your custom design requirements. Samples lead time is 3-7 working days.

#2 Made From Non-Toxic Materials

All of our materials are 100% BPA-free, environmentally friendly, and could pass FDA or LFGB test and we passed the factory audit of BSCI, Walmart, Starbucks, Target, Costco, Hema.

#3 Customizable Design

We are capable of making various customization options including logo, surface finish, logo, lids and etc. We can create a unique stainless steel mug design to help our clients build brand awareness. 

#4 Various Shipping Options

For small order we use Air express such as FEDEX, DHL,TNT,UPS. For Big order we will send to you via sea, we can quote the price to you, then you can choose whether use our forwarder or yours.
frequently asked questions