Milestones 2000 by Everich
Everich And Tomic Housewares Co., Ltd. has explored 30 regions and countries. Involved with Drinkware&Kitchenware for more
than 21 years.
Making people and business greater since
2000

?
In 2000, a founding team of about 10 people headed by Mr. Yao and Mr. Xu was established, mainly engaged in the stainless steel water bottle. In 2005, Kingvac was set up, a factory 100% owned by Everich.
Everich is developing and innovating, the first decade of the 21st century is a decade of rapid development for Everich and a decade of our rise in the water bottle industry. We look forward to a more prosperous future.
Everich continued to expand markets through online platforms such as Alibaba and Amazon, and established Hangzhou Everich E-Commerce Co., Ltd in 2016 to foster new drivers of foreign trade.
In 2018, Kingvac invested nearly 20 million to complete the automated production line, and achieved an 80% year-on-year increase in output value that year. Kingvac has always insisted on "smart manufacturing", which is also the direction of the company's future development.
Everich Outdoor was established in 2019, mainly engaged in outdoor products such as cooler bags, tents, camping chairs, kayaks & inflatable SUP, etc. And we are determined to produce quality camping gear & watersports equipment that have a lasting impact.
With the continuous expansion of the team, the new building of Everich is under construction. In the future years, let's try our best to make the Everich a distinguished one in the drinkware.
Everich
hydro

HELPS WHOLESALERS AND BRAND OWNERS TO ENHANCE THEIR BRAND AND PROFIT FROM THEIR BUSINESS
Over
20

Years Focus on Drinkware & Kitchenware Manufacturing
As one of the best professional companies, Everich

hydro

has focused on the manufacture of drinkware and kitchenware industry for over 20 years. Everich And Tomic Housewares Co., Ltd. has rich experience in ODM&OEM orders and a creative design team, composed of 6 domestic and foreign designers. Besides, we also cooperate with many well-known artists and designers, with more than 100 new designs coming into the market every year. Based on our excellent quality and service, Everich And Tomic Housewares Co., Ltd. has long-term partnerships with many famous enterprises, and the products spreading all over the world. Our product range includes drinkware (stainless steel vacuum insulated water bottle, tumbler, mug, coffee pot, BPA free water bottle, beer growler), kitchenware (lunch box, lunch jar, kettle, blender, juicer, air fryer), and related accessories(lid, straw, infuser, sleeve&bag).
Everichhydro factory in Quzhou, Zhejiang, China
Kingvac, a 100% owned factory by Everich And Tomic Housewares Co., Ltd., the stainless steel water bottle factory covers an area of more than 7,000 m² and has an annual bottle production capacity of up to 20 million bottles. In 2019, we enlarged the factory and add 4 more stainless steel hydroforming production lines, automatic water transfer printing lines, and an air transfer printing line. In past, it took 10 steps from the cup of water to the roll. Now only need one step automated by the robot which greatly reduces production time and reduces labor costs. Now, there is a total of 50 QC inspectors to assure quality of your order. Everichhydro is always value product quality and brand image. We set up four QC offices in our main product supply areas. Our main material is stainless steel, available materials are PP, Tritan, SK, Petg, acrylic, PCTG, AS and other plastics, as well as TPE, silicone, glass and ceramics. They are 100% food safe grade, compliant with European and American food-safe standards, and passed third-party tests such as LFGB.
High quality manufacturing at scale
Key to our successful manufacturing of quality products lies in state-of-the-art production processes and facilities as well as experienced employees.
Automated Production Lines​
Square sheet of warehouse and factory
professional QC Inspector
Packaging Production Line
Want to Know More about everich
hydro

?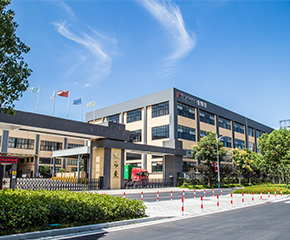 Company Profile
Since 2000, we have been focused on the manufacture of drinkware and outdoor series for over 20 years.
Meet Our Team
We have a stable and specialized marketing unit and sales team, which can provide efficient and timely services.
Quality Control
There is a total of 50 QC inspectors in our factory to assure quality of our clients' order.
Custom Everichhydro
We have a great design team for R&D, more than 200 patents, including appearance patents, utility model patents, etc.