shaker bottle manufacturer
Excellent Private Label & Custom Manufacturing Ability
Quality Service Team, Working with 1500+ E-commerce Clients
Automated And High Efficient Production
Approved By LFGB, REACH, FDA, BPA
Passed factory audit of BSCI, Walmart, Starbucks, etc.
If you are looking for a shaker bottle manufacturer, Everichhydro would be your perfect choice! With over 20 years of manufacturing experience, Everichhydro is a well-known drinkware supplier in China, providing protein shaker wholesale products. We could offer custom solutions for OEM&ODM services to meet your demands. Choosing the right protein shaker manufacturer is a critical decision, Everichhydro could ensure the quality of your protein shaker bulk products and your business. If feasible, consider visiting the manufacturer's facilities to assess our production capabilities and quality control processes. Shaker bottles are typically made from food-safe materials designed to withstand the rigors of mixing and shaking liquids, especially protein shakes and supplements.
Welcome to our Shaker Bottle factory!
In our modern production facility, we proudly manufacture high quality Shaker Bottles, providing athletes, fitness enthusiasts and supporters of healthy living with the ideal wellness solution. Our factory boasts years of experience, as well as a dedicated team of professionals and state-of-the-art equipment, committed to providing our customers with innovative and reliable Shaker Bottle products.
custom shaker bottle wholesale
Spray Painting: Spraying is a coating method that is applied to the object's surface to be coated by means of a spray gun or disc atomizer, and dispersed into uniform and fine droplets by means of pressure or centrifugal force.
Powder Coating: It is available in a wide range of colors, textures, and effect options. This includes different colors, metallic looks, textures, and gloss levels to suit a variety of design needs.
Other: Capable of making Spraying, Powder Coating, Gradient Ramp, 4D Sculpture, Water Transfer, Air Transfer, Heat Transfer, etc. at our protein shaker manufacturer.
Logo: Customize your own brand logo at our shaker bottle supplier. We are available for making silkscreen print, laser engraved, embossed logo, heat transfer print, 4D print, sublimation transfer, etc. Pick up a processing technique and wait for the final protein shaker wholesale products.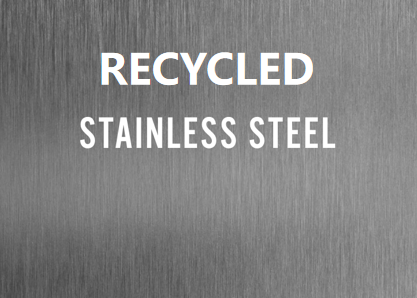 What are shaker bottles made of?
Our shaker bottle manufacturer can provide two main materials for your shaker bottle wholesale products:
Stainless Steel: Some shaker bottles have stainless steel components, such as the mixing ball or the entire bottle. These bottles are often insulated, which helps keep liquids cold or hot.
Plastic: Most shaker bottles are made from various types of plastic, which are lightweight, and resistant to cracking, making them suitable for repeated use.
Find Reliable protein shaker manufacturer
With automated robot polishing machines, our factory can provide high precision control with less reaction time.
With the assistant of a robust robotic arm, Everichhydro is able to offer shaker bottle wholesale products with ideal surfaces at the most stable and reliable high-speed pressure control.
Polished qualified products with fine and even surface filigree and no undesirable defects.
Check the surface cleanliness of the product, free of greasy dirt, and dried without watermarks.
We at Everichhydro manufacturing professionals, which is why we have a department specializing in quality control to guarantee the quality of the products that we provide.
frequently asked questions